Top 10 Anti-Aging Devices
The Best At-Home Anti-Aging Devices For Treating Wrinkles And Sagging Skin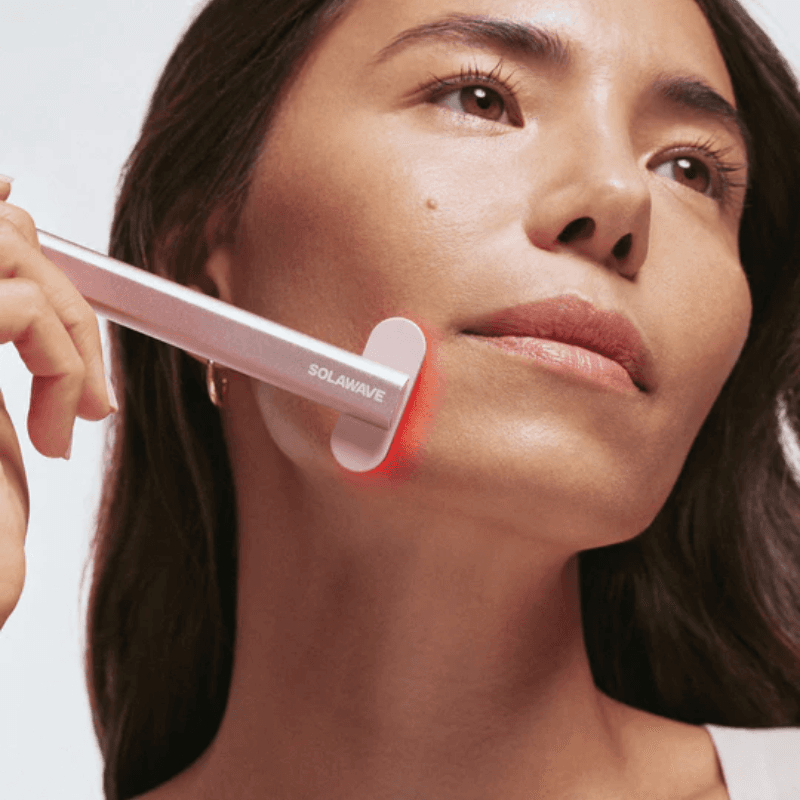 While wrinkles or fine lines are a normal part of getting older, it's completely normal to want to slow the aging process down—especially because, let's face it, we live in a pretty stressful world, and sometimes that shows on our skin. But it's not always feasible to hit the spa for a facial or visit your dermatologist for Botox, which means it's essential to adopt an effective at-home skincare routine.
Fortunately for us all, there are plenty of at-home tools and devices designed to curtail the signs of aging. And in addition to being far more affordable than a weekly visit to the spa, these tools also tackle other skincare issues such as crepey skin, wrinkles, acne, blemishes, uneven texture, and more. So, whether you're looking for the best treatment for wrinkles on your face or want an easy and safe way to remove peach fuzz, the solution to your skincare woes on this list.
Ahead, we've rounded up a list of the 10 best at-home anti-aging devices money can buy, and we've done our research in order to make sure you have all of the information you need in order to decide whether they're worth the investment. Spoiler alert: they're totally worth the investment.
Our Method For Finding The Best Anti-Aging Devices
From microneedling rollers to light therapy masks, the 10 skincare tools for aging that follow are each built to help reduce the appearance of wrinkles and fine lines (plus a whole lot more). In order to thoroughly vet each of these devices, we used our data-powered algorithm, a tool that ranks and scores products based on information such as editor recommendations, user reviews, and more. We do this to ensure that bias doesn't influence which products end up in our Top 10 lists, but also so that your shopping experience is as well-informed as possible. Scroll on to shop the Top 10.
Jump To List
May 4, 2023
Top 10 Lists serve as unbiased shopping guides to the most trusted product recommendations on the internet. Products are scored and ranked using an algorithm backed by data consumers find most valuable when making a purchase. We are reader-supported and may earn a commission when you shop through our links.
View All Beauty