Top 10 Exfoliating Wipes And Pads
Wipe Away Uneven Skin Tone With A Top-Rated Exfoliating Pad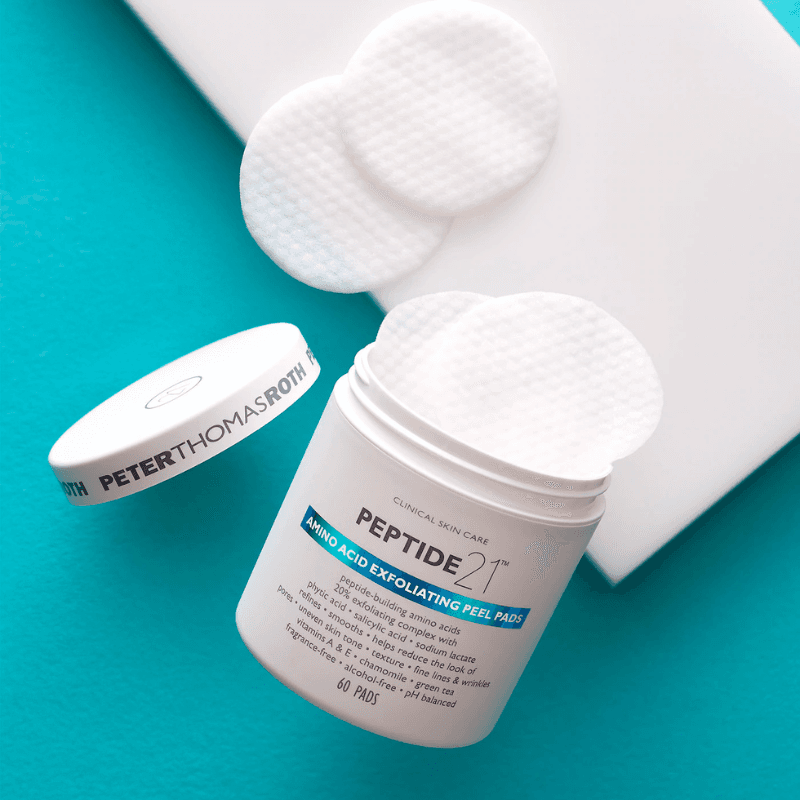 At the risk of sounding like a broken record, we'll say it again: You need to add a chemical exfoliant to your skincare routine—especially if you're over 30. Chemical exfoliants come in a few forms but the most popular types fall into two categories: alpha hydroxy acids and beta hydroxy acids (or AHAs and BHAs). Both AHAs and BHAs break down dead skin cells and improve cell turnover, which means that imperfections like scars, blemishes, blackheads, and dark spots fade away faster when you're using a chemical exfoliant.
If you're hesitant to add a new product to your routine, we get it. But there's a compromise that comes in a superconvenient package: exfoliating wipes. Designed to be used on the go, these pre-soaked pads provide gentle chemical exfoliation and a dash of hydration in just a few swipes. It's a low-effort way to improve your skin tone and texture over time, and we've made the process even easier for you by rounding up a list of 10 top-rated exfoliating wipes below.
Here's Why You Can Trust Our Top 10 Lists
Here at Rank & Style, we're all about helping you make well-informed purchase decisions because as much as we love a great return policy, we don't think you should have to use it. So, in order to find the best exfoliating wipes out there, we called on our unbiased algorithm that factors in best-selling buzz, editor recommendations, rave reviews, and more. It's science, and it's why we're confident that there's a product in this list that will help you put your best face forward. All you have to do to find it is keep scrolling.
Jump To List
August 30, 2023
Top 10 Lists serve as unbiased shopping guides to the most trusted product recommendations on the internet. Products are scored and ranked using an algorithm backed by data consumers find most valuable when making a purchase. We are reader-supported and may earn a commission when you shop through our links.
View All Beauty