Top 10 Lotions For Keratosis Pilaris
Dealing With KP Skin? Here Are The Lotions Reviewers Recommend You Try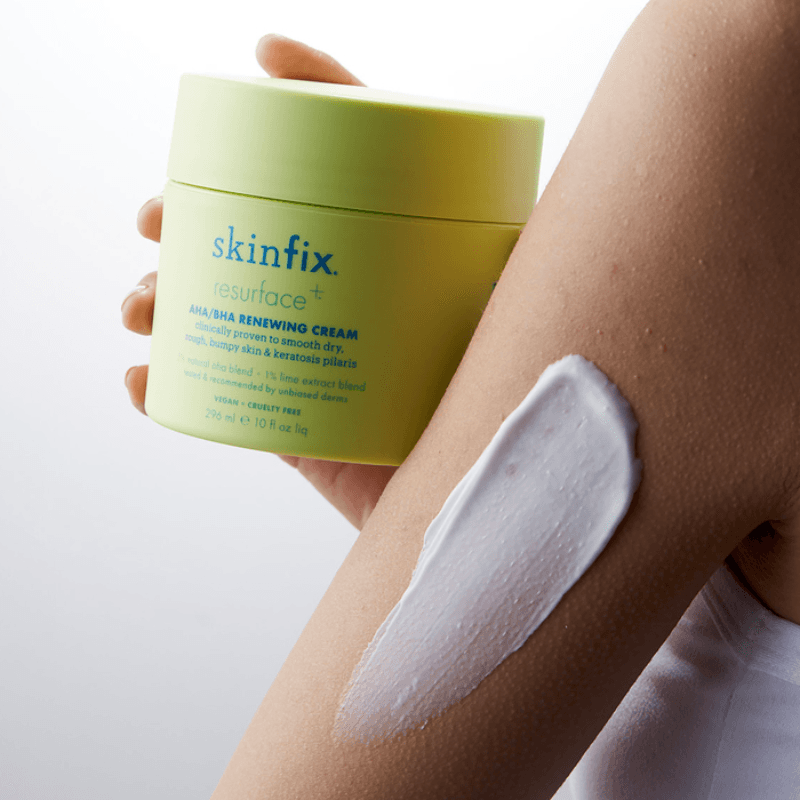 Some of the most everyday skin issues you can experience are acne, rosacea, and keratosis pilaris—the latter of which is what we're here to talk about today. If you're not familiar with keratosis pilaris (or simply "KP" as the beauty industry calls it), don't worry, because we're about to outline what you need to know about this common skin condition.
What is Keratosis Pilaris (KP)?
Keratosis pilaris is a skin condition that affects approximately three million Americans (meaning, you're in good company if you've noticed signs of KP). KP occurs when the skin produces too much of a protein called keratin. This overproduction blocks the openings of hair follicles, causing small bumps to develop in their place. These rough, bumpy patches of skin caused by KP are typically found on the arms, thighs, cheeks, and butt. The good news is they aren't known to be painful, and most individuals who experience keratosis pilaris will observe the bumps disappear on their own as they get older.
How Can You Treat Keratosis Pilaris?
While there is no "cure" for KP, there are a few things you can do to help minimize the appearance of it. Primarily, you'll want to hydrate your skin but avoid oil-based moisturizers (which can further clog pores). There are also a few ingredients you do want to seek out if you have KP such as urea, glycolic acid, alpha hydroxy acid, and vitamin A. Thankfully, we've rounded up a list of lotions specifically formulated to soothe signs of keratosis pilaris below, and many of them feature these bump-busting ingredients.
How We Found The Best Lotions for Keratosis Pilaris
How can we know we found the best lotions for KP for sure? Here's how: Our Top 10 lists are built with the help of our data-powered ranking algorithm. A tool unique to Rank & Style, our algorithm takes information from social media, best-seller lists, reviews, and other sources into account when determining which products deserve a spot at the top. It's an unbiased approach we're rather proud of because it helps our readers avoid buyer's remorse and trips to the post office to process returns. So, without further adieu, say hello to the 10 best lotions for keratosis pilaris the internet has to offer.
Jump To List
September 22, 2023
Top 10 Lists serve as unbiased shopping guides to the most trusted product recommendations on the internet. Products are scored and ranked using an algorithm backed by data consumers find most valuable when making a purchase. We are reader-supported and may earn a commission when you shop through our links.
View All Beauty