Top 10 Sunscreens For Acne-Prone Skin
The Best Facial Sunscreens For Protecting Acne Prone Skin From The Sun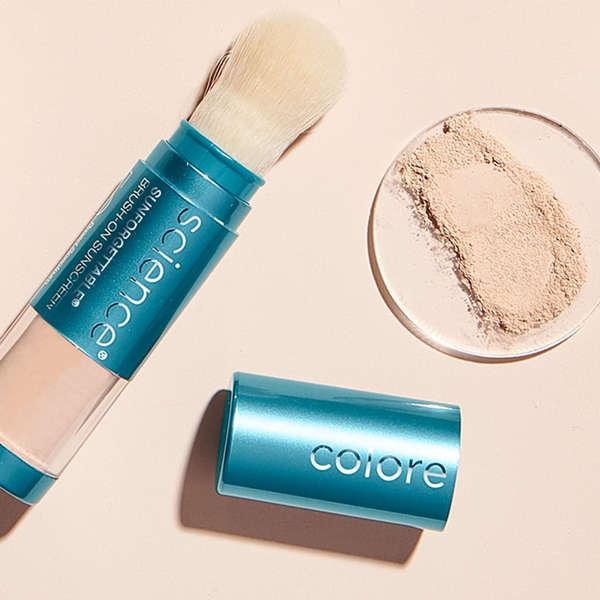 Our Top 10 Lists help shoppers quickly and easily find what they need. Using an intense review and approval process (which you can learn more about here), we break down the best products according to what consumers most commonly search for and want.
THE BEST SUNSCREENS FOR KEEPING YOUR SKIN PROTECTED AND YOUR ACNE UNDER CONTROL
It's important to apply sunscreen every day, but now that the weather is warming up and summer is on the horizon, SPF is more crucial than ever. However, if you have problem skin, it can be challenging to find formulas that accommodate rather than exacerbate its condition. Whether you suffer from the occasional breakout or serious hormonal acne, finding and using a facial sunscreen that protects your skin against UV rays is still essential. In fact, it's probably even more essential given that you're most likely using acne-fighting products that increase your skin's sensitivity to the sun.
Fret not—we've got you covered. To help you find the perfect formula, we've rounded up a list of the Top 10 sunscreens for acne-prone skin on the market, all of which are free of breakout-triggering ingredients and pore-clogging oils. Our selection of SPF-packed products provides all of the protection you'd want from a sunscreen, plus oil-controlled moisture with every application.
Our Method For Finding The Best Sunscreens For Acne-Prone Skin
To track down the best sunscreens for acne-prone skin, we enlisted the help of our data-driven algorithm. This proprietary tool factors in best-seller lists, social buzz, and rave reviews from real shoppers to rank and score products. From makeup-infused formulas to affordable drugstore finds, we've got you covered (literally) on all things SPF.
Up next, check out our 10 Best Moisturizers For Acne-Prone Skin. Opening image: @colorescience

Jump To List
April 21, 2021
Top 10 Lists serve as unbiased shopping guides to the most trusted product recommendations on the internet. Products are scored and ranked using an algorithm backed by data consumers find most valuable when making a purchase. We are reader-supported and may earn a commission when you shop through our links.
View All Beauty