Top 10 Wide-Leg Pants
10 Chic Wide-Leg Pants To Swap Your Jeans For This Fall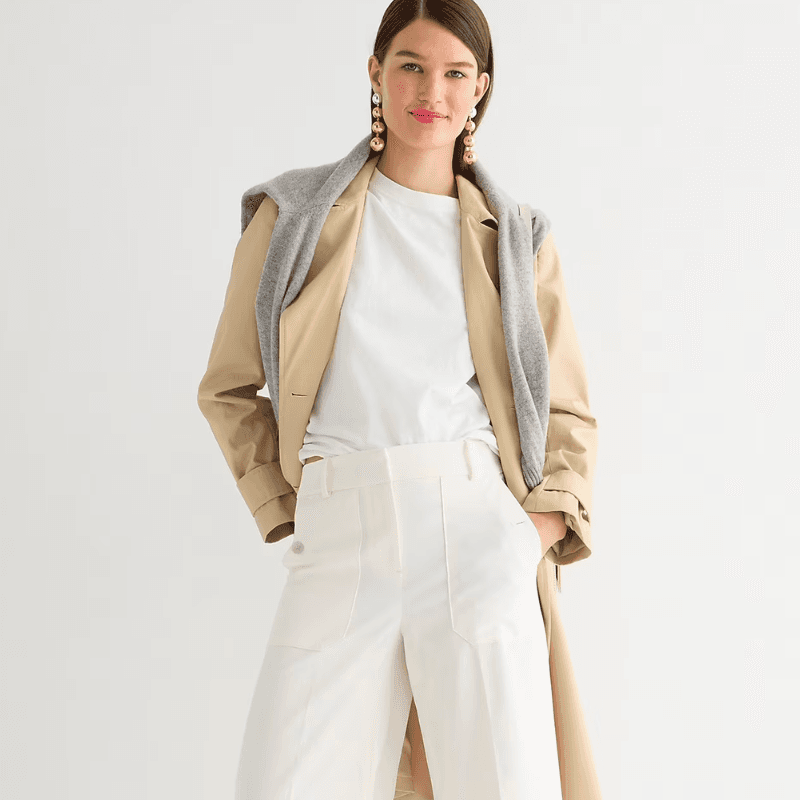 We love jeans. We really do. It's why we have an entire category dedicated to them. But occasionally, we're just not in the mood for another day of denim. And when that feeling first strikes, panic creeps in, but then we remember: wide-leg pants.
Wide-leg pants have been having a moment lately, and honestly, they deserve it. Flattering as all get out, these trousers typically feature a high-rise waist and loose, flared pant legs. You've seen them on celebrities like J-Lo, Kendall Jenner, Meghan Markle, and even Cher (who is rather outspoken about her love for the style). But fortunately for all of us, wide-leg pants look good on everyone.
How To Wear Wide-Leg Pants
To be frank, it's impossible to go wrong with wide-leg pants. You can keep it simple by pairing them with your favorite graphic tee and some cute sneakers, or—for an effortless, put-together look—try tucking in a white button-down shirt and accessorizing with a pair of statement earrings. Wide-leg dress pants are also office-appropriate; just don a blouse with a blazer on top for a stylish, professional look. The 'fit options are endless, which is one of the many reasons why we believe everyone needs a pair of wide-leg pants.
How We Found The Best Wide-Leg Pants
Thanks to our algorithm, we were able to truly lock down the best wide-leg trousers for women. Reliable and unbiased, our algorithm factors in best-selling buzz, editor picks, and shopper recommendations to bring you the best products on the internet and save you tons of time scrolling through user reviews. Ready to find your next pair of power pants? Keep scrolling to discover the 10 best pairs of wide-leg pants (according to science).
Next up, check out the 10 Best Stretch Trousers.
Jump To List
August 17, 2023
Top 10 Lists serve as unbiased shopping guides to the most trusted product recommendations on the internet. Products are scored and ranked using an algorithm backed by data consumers find most valuable when making a purchase. We are reader-supported and may earn a commission when you shop through our links.
View All Womens