Top 10 Clean Sunscreens
These 10 Nontoxic Sunscreens Are Better For Your Skin And The Environment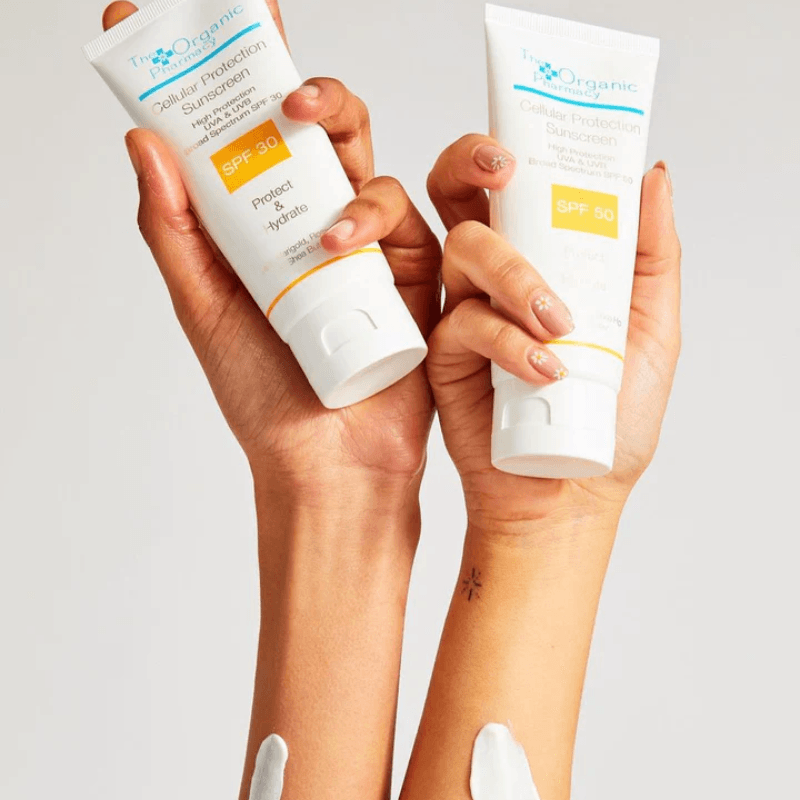 It's hard to believe that less than 50 years ago people were hitting the beach or heading to the pool without slathering on any sunscreen first. In 2022, we're all well aware of the fact that excessive sun exposure can lead to early signs of aging, or even scarier, skin cancer. 
So whether you're prone to tanning or just thinking about the sun makes your skin flush, it's essential to have sun protection on hand if you plan on spending time outside. And it's even better if that sun protection comes in the form of a clean sunscreen. 
But first, what does it mean if a product is "clean?" At Rank & Style, we use the word clean to refer to beauty products made without ingredients shown or suspected to harm human health. While there currently isn't an industry standard for what this means, here are some ingredients we always avoid when writing about clean products: parabens, phthalates, PEGs, ethanolamines, formaldehydes, hydroquinone, oxybenzone, synthetic fragrance, BHT, and BHA.
When it comes to choosing a clean sunscreen, things get exponentially more complicated, because it's not just your body and skin you have to worry about—it's the environment (such as coral reefs and marine life) as well. To make your shopping experience as easy as possible, we've rounded up a list of 10 top-rated sunscreens that meet our definition of clean.
How We Found The Best Clean Sunscreens
Here's how we do things at Rank & Style: we use our proprietary ranking algorithm to score and rank products based on a unique point system and a spectrum of data, including social media buzz, commentary from industry insiders, beauty editor reviews, magazine mentions, and more. We do this so that you can have an unbiased shopping experience and discover products that real people love and swear by. So with that said, keep scrolling to meet the 10 clean sunscreens that shoppers are raving about.
Next up, check out the 10 Best Tinted Sunscreens.
Jump To List
August 10, 2022
Top 10 Lists serve as unbiased shopping guides to the most trusted product recommendations on the internet. Products are scored and ranked using an algorithm backed by data consumers find most valuable when making a purchase. We are reader-supported and may earn a commission when you shop through our links.
View All Beauty