Articles
Skincare Essentials For Every Age
A Look At The Best Skincare Products To Invest In For Your Age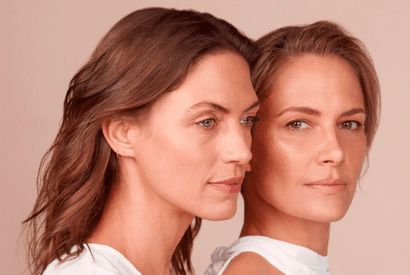 According to Dermatologists, These Are The Skincare Products To Invest In For Every Age
We get it. It's never a bad idea to try to find the best sale or deal to save a couple of bucks. And if you're a beauty junkie, your monthly skincare bill may cost just as much as your car payment and then some. According to board-certified dermatologist Dr. Joshua Zeichner, landing on the right skincare routine can help enhance the health of your skin. "Caring for your skin is a marathon, not a sprint," he adds. In other words, perfecting your complexion takes a bit of balance. It doesn't mean your skin requires a collection of luxury products costing over $100 each, but it also doesn't mean that splurging on a product that addresses your skin concerns is necessarily a bad idea.
The new year—which is now just a few weeks away—presents an excellent opportunity to invest in yourself. And investment doesn't have to mean blowing your budget or going overboard. Instead, focus on setting aside time to pamper yourself and give your skin a little TLC. To help you navigate what products are non-negotiable, we tapped two board-certified dermatologists to give us the scoop on what's worth the investment. And since no complexion is created equal, we asked the experts to break down the must-haves by age so you can address specific needs within your age bracket. Keep scrolling to see which products made it on their must-have list.
December 22, 2022
Interviews and Articles make it easy to learn more about the products that top our lists, what's currently trending, and the leaders who inspire us We are reader-supported and may earn a commission when you shop through our links.
---
View All Articles